Who is online?
In total there are
4
users online :: 0 Registered, 0 Hidden and 4 Guests
None
Most users ever online was
63
on Tue 25 Oct - 9:54

kai:*takes his gun from me*
me:what was that for
kai:ths is the third time in a week that u guys hav broken into my gun cabnet
cameron:we wanted guns
kai:get ur own
me&cam:WE DONT HAV MONEY
kai:get a job
me:*mad*....
cam:*mad*......
Last edited by SayaOtanashi on Fri 7 Jan - 5:38; edited 1 time in total
light:if u guys want jobs u could try the cafe
me:not u too
cam:why light
me:that would work though
-at cafe-
me&cam:WE NEED JOBS
girl:....
me:did you here what i said
girl:yes but only-
me:yes i kno only mews can work here
girl:right...but-
me&cam:*transform*
girl:you can start now
cam-looks: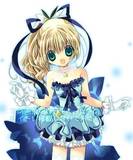 my-looks: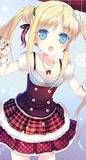 Nina: *walks in from the kitchen* maybe you two could help by getting costumers. Now im leaving. . *waves and walks out of the cafe*
(this is kinda pointless now cause I'm not using those characters anymore...and me and cameron are fighting in real life =*(
(Yeah, its a long story. We argued for like an hour last night then I went to bed and cried myself to sleep)
(Thanks, She's calling me a lier and a snitch ='( I didn't do anything though)
Ask her wat she heard about you.

---
Permissions in this forum:
You
cannot
reply to topics in this forum